Now we've added a version with NPT thread also. This version works perfectly with our 20 V grease gun.
The new short one has the Part Number 907761 and the long one has the Part Number 907762.
Tired of struggling with hydraulic couplers that are hard to connect/disconnect and leak?
Assalub has the solution.
Lever-operated secure hydraulic coupler.
Easily operated by one hand to connect/disconnect to zerk.
The coupler's so securely fastened that both hands are available for the grease gun.
Leak proof greasing even at extreme angles.
Easy release.
We made a short film/a> to show the benifits.
Coupler Standard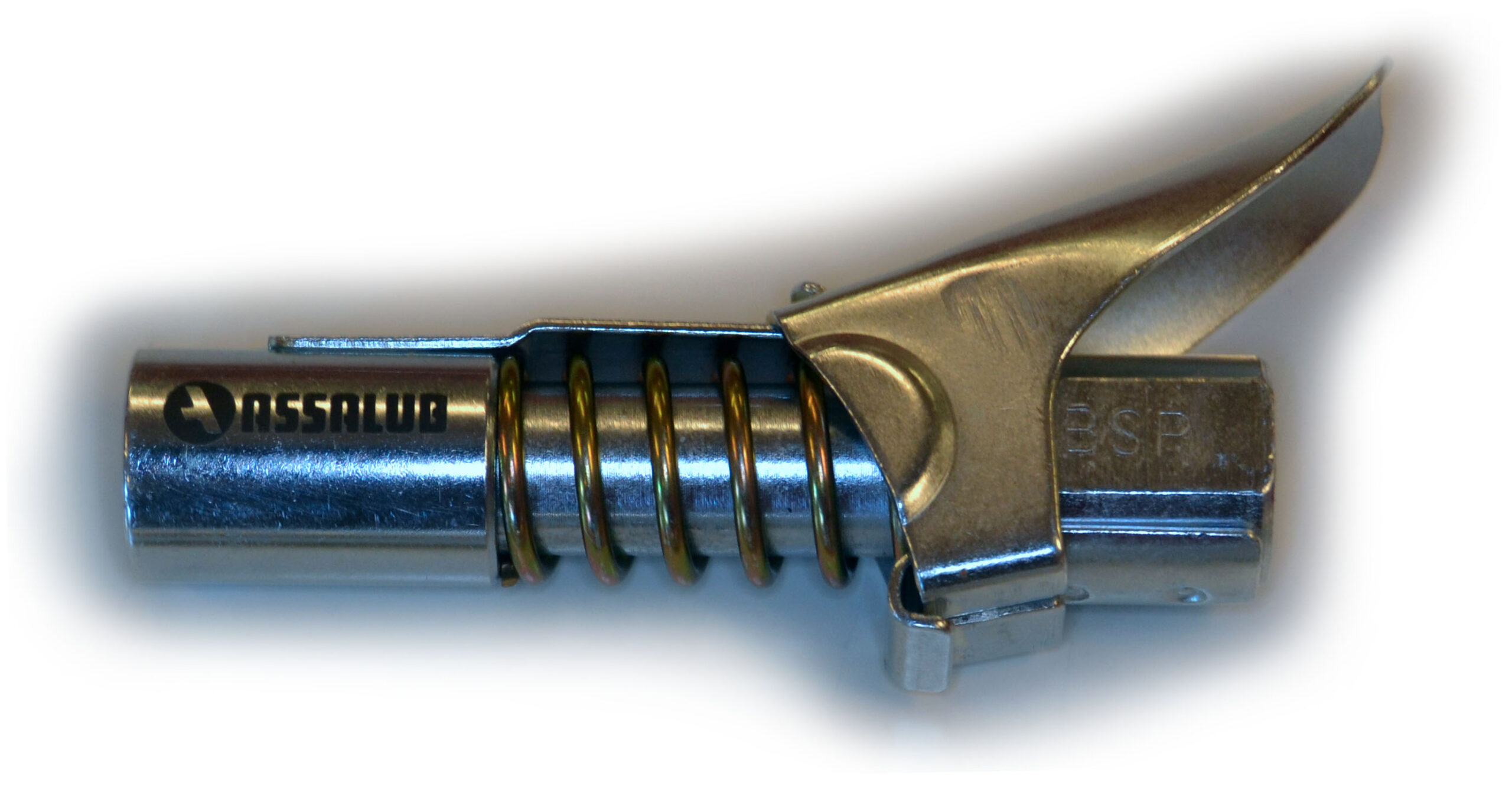 Length 78 mm
Part Number: 907757
Connection ISO-G 1/8 female
Nozzle diameter 16 mm
Max pressure 690 bar
Length 78 mm
Part Number: 907761
Connection 1/8 NPT female
Nozzle diameter 16 mm
Max pressure 690 bar
Koppling XL
Length 127 mm
Part Number: 907758
Connection ISO-G 1/8 female
Nozzle diameter 16 mm
Max pressure 690 bar
Length 127 mm
Part Number: 907762
Connection 1/8 NPT female
Nozzle diameter 16 mm
Max pressure 690 bar
See more news