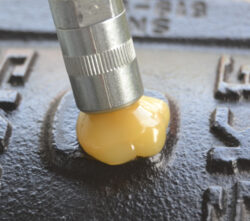 Tired of struggling with hydraulic couplers that are hard to connect/disconnect and leak?
Assalub has the solution.
Lever-operated secure hydraulic coupler.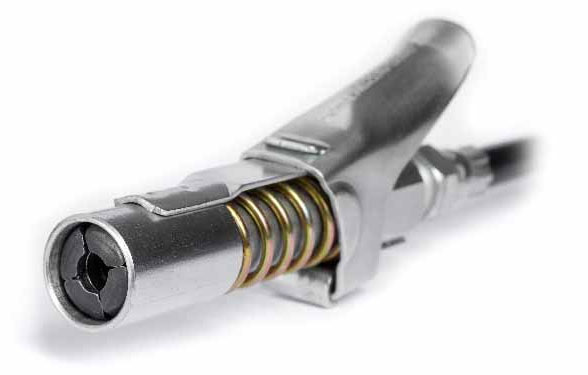 Easily operated by one hand to connect/disconnect to zerk.
The coupler's so securely fastened that both hands are available for the grease gun.
Leak proof greasing even at extreme angles.
Easy release.
We made a short film/a> to show the benifits.
Coupler Standard<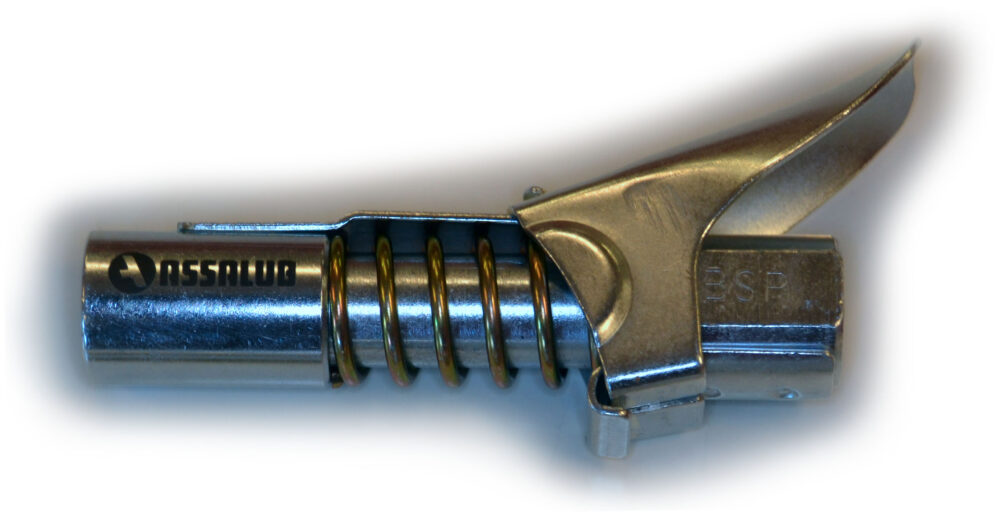 Length 78 mm
Part Number: 907757
Connection ISO-G 1/8 female
Nozzle diameter 16 mm
Max pressure 690 bar
Coupler XL
Length 127 mm
Part Number: 907758
Connection ISO-G 1/8 female
Nozzle diameter 16 mm
Max pressure 690 bar
See more news