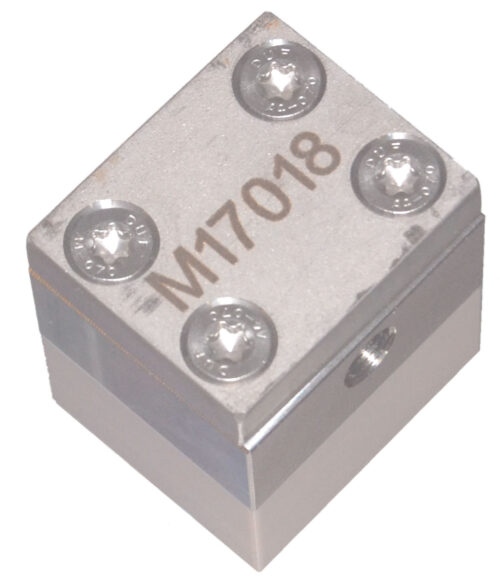 Products
Grease Flow Transmitter (stainless steel and PEEK – WLubeMon)
Grease flow transmitter is a part of the WLubeMon system. The grease flow transmitter measures the flow of lubricant and ambient temperature and transmits it to the WLubeMon control unit (102061 or 102062). The placement of the grease flow transmitter should be close to the lubrication point to minimize the risk for leakage between the grease flow transmitter and the lubrication point.
Documentation
Description
Technical info
The battery life is at least 15 years. The charge of the battery is also transmitted to the control unit.
The measurement is done by oval gear type, with built in magnets in one of the oval gear wheels, together with a reed switch which closes twice every revolution.
The grease flow transmitter is also available in aluminium and POM (101976).
| | |
| --- | --- |
| Dimensions: | 46x40x50 mm (BxHxD) |
| Connection: | ISO-G 1/8" |
| Material: | Stainless steel AISI 316, PEEK |
| Weight: | 0,432 kg |
| Flow range: | 0 - 1 500 cm³/min |
| Temperature: | -20 till +80 °C |
| Max pressure: | 700 bar |
| Media: | Grease NLGI 000 - 2 Oil ISO VG >42 |
| Protection: | IP 67 |
| Life: | 1,000,000,000 pulses equal to about 655 m³ (reed switch) |
| Battery life: | > 15 years (lithium 3.6 V) |
| Accuracy: | Grease NLGI 2: 0.325 cm³/pulse ±3% Oil ISO VG 150: 0.300 cm³/pulse ±3% |
| Frequency range: | 868 MHz |
| Range: | Up to 75 m from control unit |